Bitcoin under protection: review of best cryptocurrency wallets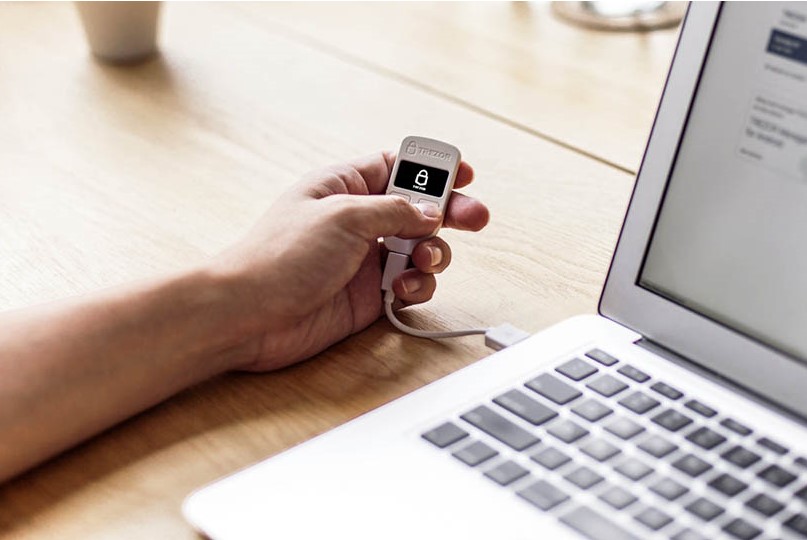 Cryptocurrencies, as traditional money, should be stored somewhere. Therefore, one has developed special cryptocurrency wallets. They contain a private key, providing users with an access to their cryptocurrencies. Every cryptocurrency wallet has unique features and characteristics.
When selecting a cryptocurrency wallet, one should take into account a range of aspects:
the security and reliability level of a wallet;
features and options of a wallet;
the support of operating systems;
technical characteristics;
the interface and usability.
Main kinds of cryptocurrency wallet
There are several types of cryptocurrency wallets. The main difference is a mechanism of private key security assurance. Some of them provide online storage, and others offer hard disc storage. Wallets can be divided into 5 kinds:
hardware;
desktop;
mobile;
online;
paper.
Let's examine hardware, desktop, and mobile wallets that have become most popular.
Hardware wallets
They are designed for long-term cryptocurrency storage and considered to be the most reliable. Devices look like a common USB flash drive and are user-friendly. All you need is to connect a gadget with a PC, a smartphone or a tablet using a USB cable.
As a rule, hardware wallets have a display, showing significant data: a bitcoin address and an account balance. In average, the price of these gadgets ranges from 80 to 100 dollars. Generally, devices are multicurrency, allowing to store a range of popular coins besides Bitcoin, including Litecoin, Dash, Monero, and Ether.
Currently, the best cryptocurrency wallet among hardware ones is Ledger Nano S. It entered the market in 2016. The device features a metal case. Its main advantage is that a private key is never downloaded on a PC, thus the wallet can't be hacked. It supports 22 cryptocurrencies, such as Bitcoin, Ethereum, Litecoin, and Dash. Ledger Nano S costs around 80 dollars.
Besides, some other types are also popular among users:
KeepKey was launched in 2015. It is designed for storing Bitcoin, Namecoin, Litecoin, Dash, and Dogecoin. The wallet has a good security system and a display, allowing to check an account balance and confirm transactions. It is connected with a computer using a USB cable. Its disadvantages include a price: $129.
Trezor is the first hardware wallet launched in 2014. It is reliably protected. Every incorrect PIN code entering increases the time before the next try. The wallet supports all the popular cryptocurrencies, including BTC, Ethereum, Litecoin, and Dash. If the device is lost, one can restore access to it. The gadget is automatically blocked after the completion of its operations.
Desktop wallets
One more type of cryptocurrency wallet is a desktop wallet or local programs. They allow to store cryptocurrency capital on a PC. In this case, users are responsible for storing their cryptocurrency. Therefore, they should thoroughly adjust the protection of their computers.
Desktop wallets can be thick and thin. Users should download thick ones on their devices with entire blockchain. Being constantly upgraded, it will take in more and more memory. Thin wallets do not require downloading. However, their security level is much lower: the wallet uses information from outside services.
Bitcoin Core, Bitcoin's official wallet, is recognized as the best cryptocurrency wallet among desktop wallets. It is adapted to Linux, Mac, and Windows. One of its disadvantages is much space on the Winchester disc: it requires around 92 Gb of memory. At the same time, the wallet operates seamlessly as well as has a high level of security and confidentiality.
Users also prefer the following wallets:
Electrum is a free bitcoin thin wallet launched in 2011. It is available on PCs, mobile platforms, and in the CLI (Command Line Interface) mode. Its key advantage is the operation speed. Electrum features a two-level identity verification. A secret key can be saved off-line.
MultiBit is a user-friendly and reliable wallet for beginners. It does not require downloading of the whole block chain. Cryptocurrency operations are conducted using a popular service called Glidera. However, the wallet is available only within the USA, but VPN or Proxy services can solve this issue.
Mobile wallets
It is the most convenient way to use cryptocurrency daily. It will be a perfect option for those carrying out a lot of transactions during the day. Installing the special app on a smartphone, users obtain an access to their crypto funds. At the same time, convenient and fast operation of mobile wallets does not guarantee high security of digital asset storage, as users work with remote servers instead of local blockchain.
---
The crypto community refers Coinomi, one of the leaders in the amount of downloads, to the best cryptocurrency wallet. It provides an access to the huge variety of coins: more than 40 cryptocurrencies, including Linx, Peercoin, Dash, and Zcoin. It belongs to the mobile wallet category. Currently, it is available only on Android. The wallet features a high security level.
---
Nowadays, the market offers users various models. Hardware wallets are considered to be the most reliable. Professional investors who buy coins for long-term storage often choose them. Desktop and mobile wallets will be appropriate for money transfers. If one adheres to all security measures, they will hardly lose their cryptocurrency assets.
Find out more at Blockchain & Bitcoin Conferene Israel!