CoinLoan will exhibit at Blockchain & Bitcoin Conference Israel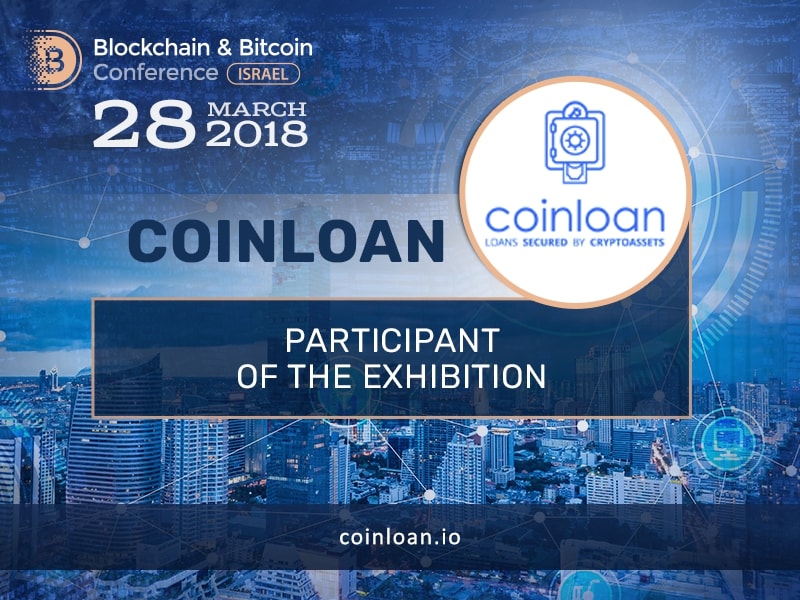 CoinLoan, a peer-to-peer lending platform, will join the exhibition at the Blockchain & Bitcoin Conference Israel on March 28.
CoinLoan is a unique platform, as it combines traditional money lending and innovative modern cryptocurrency technology.
CoinLoan gives its users a possibility to easily become lenders or borrowers. The important advantage of lending with CoinLoan is that fiat currency loans are protected with crypto assets such as cryptocurrency and tokens. CoinLoan platform works with any available fiat currency, using cryptocurrency as a collateral. There are no limits of which amount of money it is possible to lend, and no fees needed to secure loans on tokens.
The company guarantees full repayment to the lender, and high-level protection from risks of losing investments.