Grasp unique information from blockchain experts of Microsoft, IBM and KPMG at Blockchain & Bitcoin Conference Israel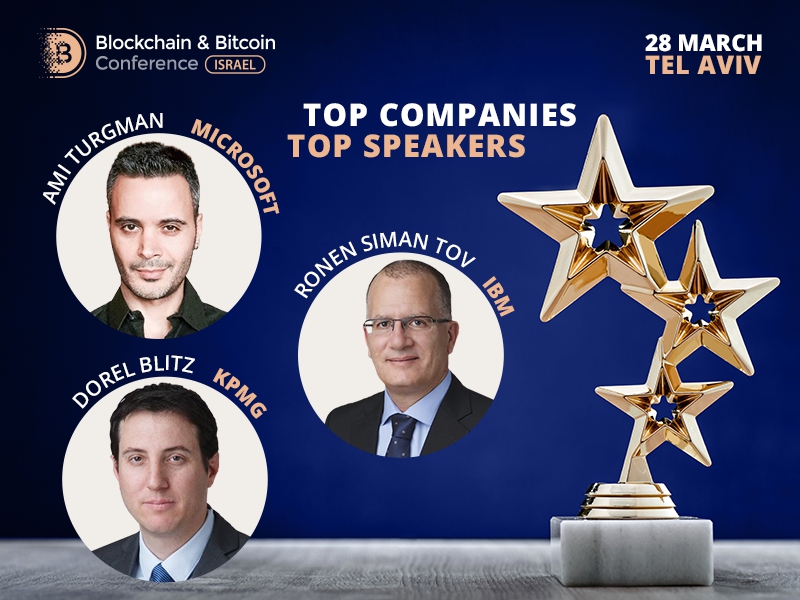 On March 28, Tel Aviv will host Blockchain & Bitcoin Conference Israel, heralded as an educational event for blockchain developers, not simply a conference dedicated to bitcoin. Participants will have a chance to hear presentations provided by representatives of Microsoft, IBM and KPMG dedicated to a tech aspect of the process as well as pose them questions.
At Blockchain & Bitcoin Conference Israel, blockchain developers will be able to grasp firsthand information and fund answers to questions arising during the working process. This event will deeply immerse into the realm of cryptocurrencies and blockchain tech.
At the conference, engineers and project managers of such IT giants as Microsoft, IBM, KPMG will be tech experts. The audience will consist of developers, financial specialists, business angels, banks and financial institutions, credit companies, representatives of payment systems.
Experts and topics of their presentations
About 20 speakers will take part in the conference. Three of them will address their presentations to blockchain developers and creators of DLT programs and apps.
Ami Turgman (Microsoft, Israel) — Principal Software Engineer. He will tell about protocols as a blockchain base, touch upon mining and effectiveness of a Proof-of-Work concept that lies at the heart of the majority of blockchain systems. His presentation will be titled 'Understanding the underlying protocol'.
Ronen Siman Tov (IBM, Israel) — CTO at Alpha Zone Accelerator. Head of all IBM's blockchain developments located in Israel. His presentation will be titled 'IBM's blockchain solutions for enterprises'.
Dorel Blitz (KPMG, Israel) — Head of Fintech. KPMG Israel is an international network of companies providing audit, tax and consultancy services. Its Head will tell about trends and products that currently define the vector of blockchain tech application in the sphere of financial services. The expert will also investigate study cases of the technology usage in the financial sphere: smart contracts, smart assets, insurance, zero-knowledge proofs, etc.
Visit the conference website to learn a detailed program including topics of all presentations.