How does money work in the era of robotics. CEO Vaultoro.com Joshua Scigala to talk about Blockchain Technology in a new reality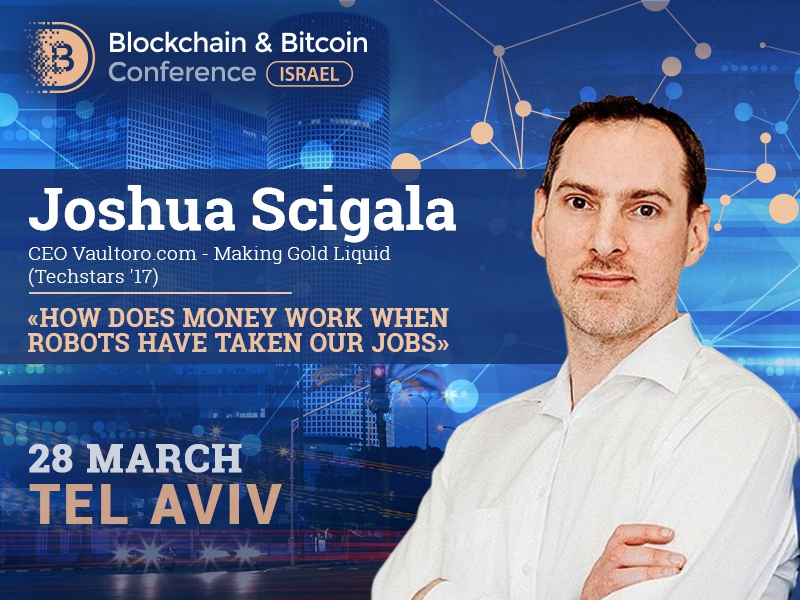 Artificial Intelligence is going to replace over a half of human jobs in the coming years. So how will the global economy and our social structure transform? What role blockchain and crypto technology play in this context, particularly in development of compensation system to replace traditional "employment for salary" framework?
Those issues will be revealed by a speaker of Blockchain & Bitcoin Conference – Joshua Scigala, with the presentation titled "How does money work when robots have taken our jobs?"
Joshua Scigala is the co-founder of Vaultoro.com, the first real-time bitcoin/gold trading engine on the market. According to the speaker, Vaultoro aims to protect its users from the volatility of BTC. This therefore opens up a massive market in the unbanked and developing markets.
"Anyone can open a BTC account for the first time ever by downloading an app and instantly convert bitcoins to gold when trading," claims the Vaultoro's team.
Come along and join Joshua Scigala to find out all the insights related to the matter.