How to attract new users to bitcoin system – the world-famous expert will share his thoughts on this topic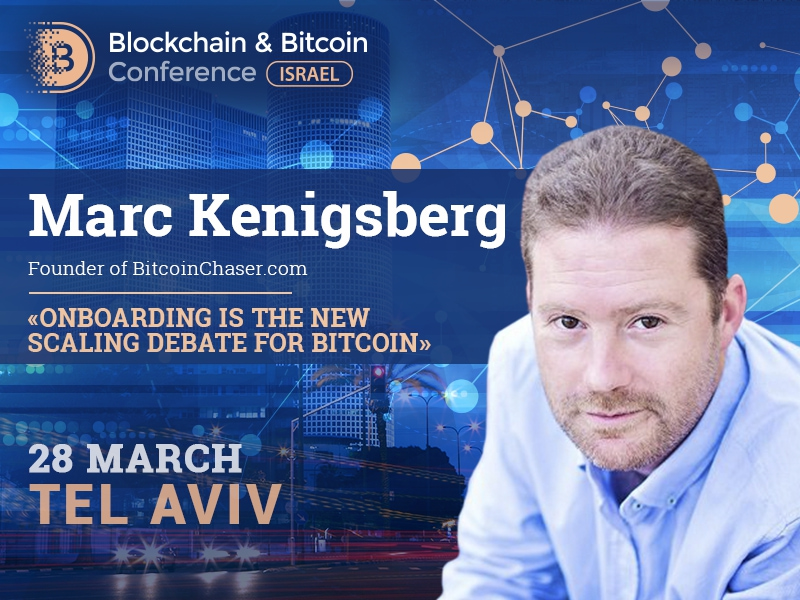 Bitcoin is one of the most popular cryptocurrency today, some people just heard about this subject, others want to make a fortune, operating with bitcoin or investing in the digital money.
But there is a lack of information that could help people join the digital market, and even experts don't deny this fact.
During the last year, a lot has been said about scaling of bitcoin, thus, it's one of the most important matters for users. The founder of BitcoinChaser.com Marc Kenigsberg will discuss the problem of attraction users to the system during his presentation at Blockchain and Bitcoin Conference in Israel.
Marc Kenigsberg operates various Bitcoin websites and projects and is a well-known ICO adviser. He has 15 years of experience in online marketing. He took part in different events, such as the London Affiliate Show, Ice Totally Gaming, the World Gaming Summit, Bitcoin and Blockchain conferences in Kyiv and Cyprus etc.
Expert's presentation is titled "Onboarding is the new scaling debate for bitcoin".
Join us as to discuss this critical topic during the Blockchain and Bitcoin Conference Israel on March 28.