LeadCoin will be an Exclusive Sponsor of Blockchain & Bitcoin Conference Israel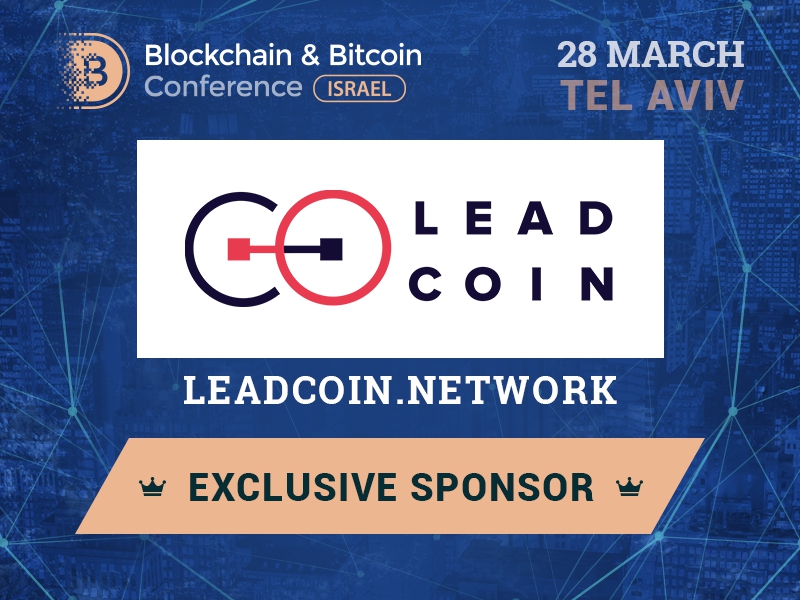 LeadCoin, the decentralized lead-sharing network, will sponsor the Blockchain & Bitcoin Conference Israel, which will take part on March 28.
LeadCoin is a company which gives the opportunity to conveniently exchange leads, buying and selling them. The company's matching algorithm helps businesses to sell leads, providing a match to buyers. Sharing the data and exchanging leads on the network, consumers are getting LeadCoin tokens. Using the Blockchain technology, LeadCoin ensures that the transactions are secure, transparent and are made in real time.
LeadCoin's aim is to be the future of web marketing, and on March 1, 2018, LeadCoin Token Sale reached $50 million in less than half an hour of opening the crowdsale.