Meet new conference speaker – Ami Turgman: Microsoft's Engineer and Evangelist with 10 years of experience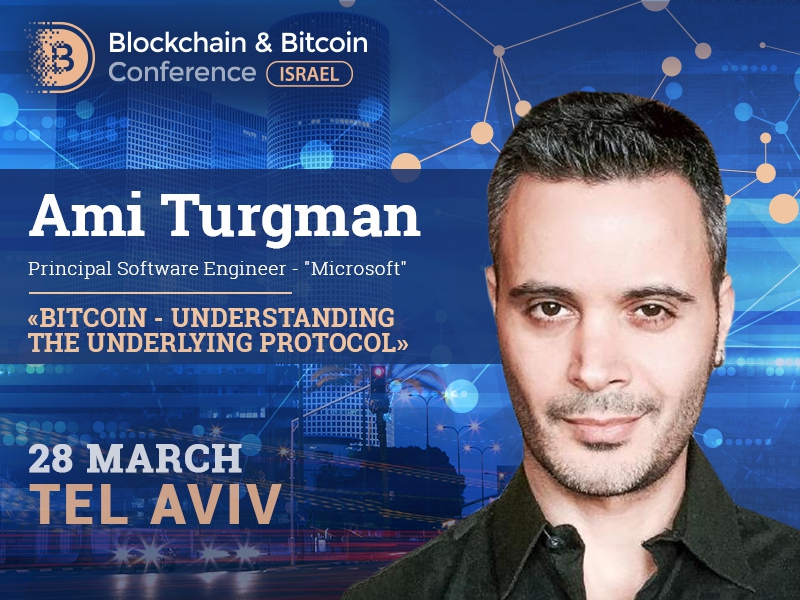 Ami Turgman, one of Principal Software Engineers at Microsoft, will speak at Blockchain & Bitcoin Conference Israel. He will talk about the concepts of blockchain operation aimed at those desiring to explore the topic deeper.
Ami Turgman is a programming engineer and evangelist at Microsoft. He has been working for the company for more than 10 years. Previously, he cooperated with the other high-tech company: Intel. Mr. Turgman and his team interact with startups and innovative laboratories in order to solve complex technical tasks. Blockchain projects are also their partners. Speaker's achievements include the development of several innovative products for the Web and smartphones.
At ВВС Israel, Ami Turgman will address people desiring to realize blockchain operation principles. His presentation will allow to understand mining and proof-of-work concepts as well as their role in decentralized networks.