Problems of money laundering in crypto industry in Joseph F Borg's presentation at Blockchain and Bitcoin Conference Israel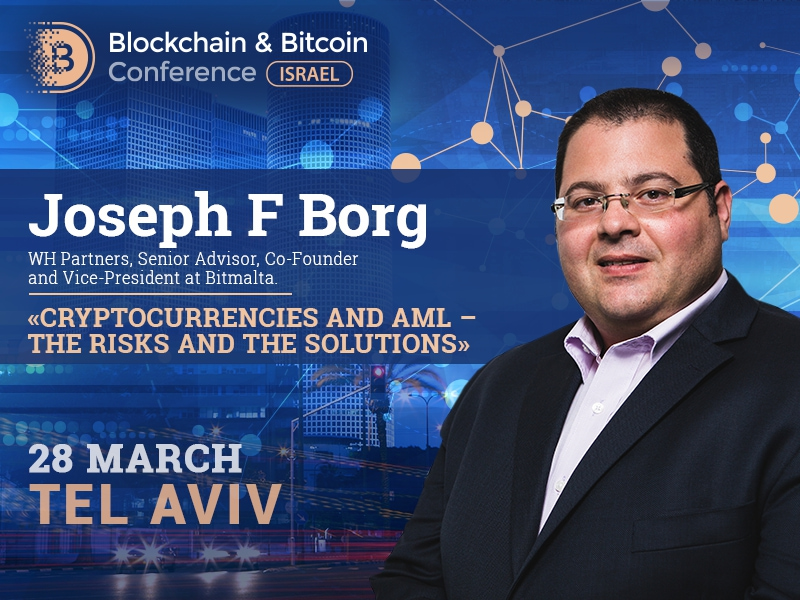 Blockchain and Bitcoin Conference in Israel will gather different experts in the field related to the cryptocurrency market. Dr. Joseph F. Borg, an advocate and Vice-President at Bitmalta company, will share his concern about the risk people can face in the digital market.
He will tell the audience about the 4th EU Anti-Money Laundering Directive and how it has affected cryptocurrencies.
Expert will also explain the meaning of KYC ("Know Your Customer") system in ICOs and will discuss its advantages and disadvantages. The participants will also find out about a SWOT analysis of cryptocurrencies.
Joseph F. Borg is an advocate, a Senior Advisor to WH Partners, practising in the bblockchain sector and other areas. He is also Vice-President and Co-Founder of Bitmalta, the organisation promoting and stimulating discussion about blockchain technology and cryptocurrencies in Malta.
Be the first to know about major news and events in the cryptocurrency industry at Blockchain and Bitcoin Conference Israel.