How the main blockchain conference of Israel was held in Tel-Aviv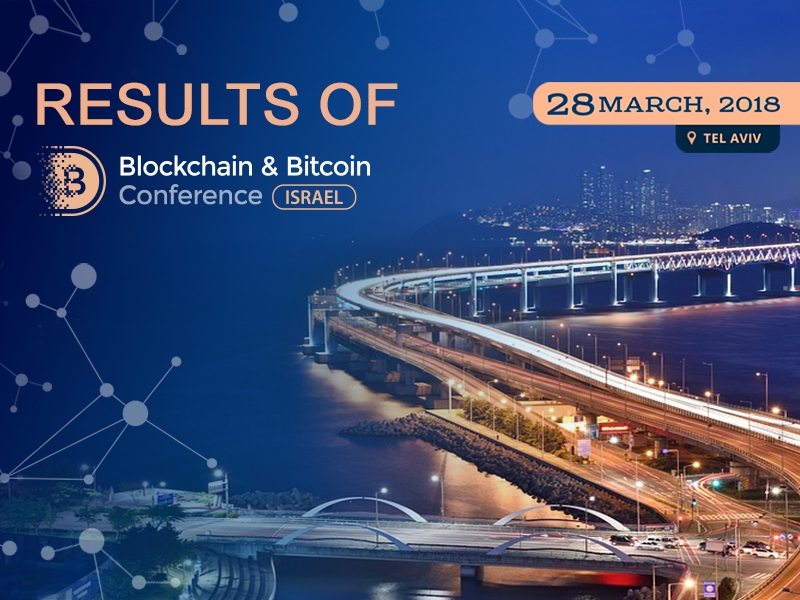 The main blockchain event of the year, Blockchain & Bitcoin Conference Israel, was held in Tel Aviv on March 28. Famous international crypto experts discussed the future of cryptocurrency in Europe and told how to improve business processes using blockchain.
The event brought together 400 guests, both the conference and the exhibition area were available.
Conference
A panel discussion on digital assets in the banking industry was of particular importance. Speakers discussed the identification of cryptocurrency holders, told about the barriers to accepting cryptocurrency, and devoted considerable time to the analysis of security in the blokchain. Experts analyzed the legal aspects of the use of cryptocurrencies and the factors that influence the growth of the blockchain industry.
Meni Rosenfeld, Chairman at the Israeli Bitcoin Association and Maya Zehavi, the Vice-President of QED-it company, took part in the discussion.
Particular mention deserves the presentation by Principal Software Engineer at Microsoft Israel Ami Turgman. He presented a study on understanding the basic protocol of blockchain. In addition, he explained the proof-of-work concept.
Ronen Siman Tov, Head of all IBM's blockchain developments located in Israel, talked about how IBM is developing blockchain-based solutions for business.
"Decentralized technologies are not developed enough today to be widely integrated into business", Ronen Siman Tov says.
Dorel Blitz, Head of Fintech at KPMG Israel, talked on how blockchain is used in financial services.
Joshua Scigala, CEO of Vaultoro.com, put forward a hypothesis about how the world economy and social structure will change with the widespread use of blockchain and cryptography. And Founder of BitcoinChaser Marc Kenigsberg presented a report on the scaling of the bitcoin network.
Exhibition area
In addition to the conference, an exhibition area was available for the guests. 20 companies representing the crypto industry were presented there: blockchain platforms, e-wallets, investment funds, suppliers of mining hardware, advertising networks, payment systems and law firms.
Visitors could get acquainted with the novelties of the blockchain industry, and the exhibitors presented their products and collected feedback from the target audience.
Sponsors
The well-known BTC.com mining pool, CoinTraffic partner network, private wealth management blockchain platform Bankorus and the decentralized marketing platform Leadcoin became sponsors of the Blockchain & Bitcoin Conference Israel.
Results
Blockchain & Bitcoin Conference Israel organized by the Smile-Expo company showed that blockchain, cryptocurrencies and ICO remain the main topics of discussion of the advanced international business community. Check the official website for the schedule of other blockchain events.