Head of Fintech KPMG Israel to speak at Blockchain & Bitcoin Conference Israel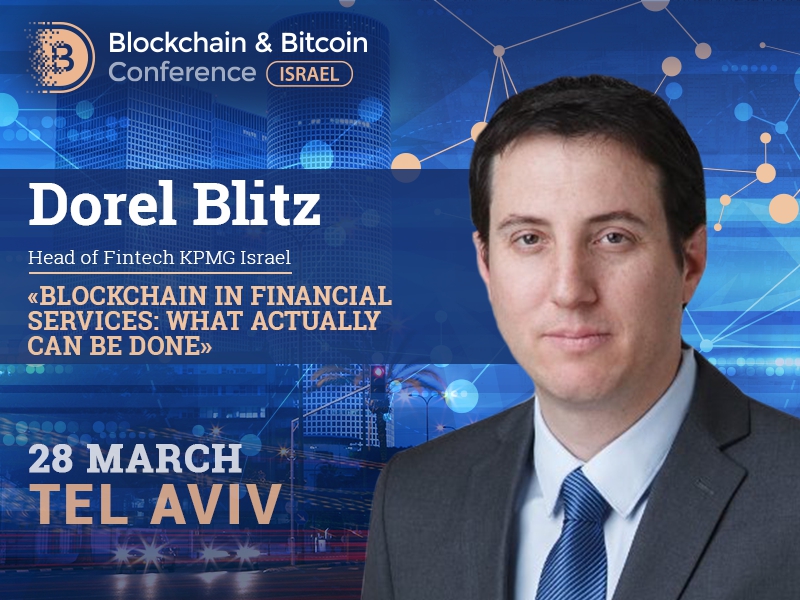 A blockchain application in financial services will be revealed by Dorel Blitz, the head of Israel-based Fintech KPMG. His presentation topic at Blockchain & Bitcoin Conference Israel: Blockchain in Financial Services: What actually can be done.
Dorel Blitz is the head of KPMG Israel, an international group of companies providing audit, tax, and advisory services. He is responsible for several areas, including strategic planning, innovation management, mergers, takeovers, and alliances. Previously, the expert has cooperated with financial organizations for many years: National Bank (as an innovation manager) and Adkit research company (as a manager of banking and financial investigations).
At the conference in Tel Aviv, Dorel Blitz will talk about trends and developments that determine current application of blockchain in financial services. The speaker will also examine case studies of using blockchain in the financial services: smart contracts, smart assets, insurance, zero-knowledge proves and others.